Rare combination of teaching, composition, producing and engineering expertise. James Gardiner is an award-winning composer, arranger, orchestrator, producer and recording engineer with two Grammy nominations and 42 gold and platinum awards to his credit.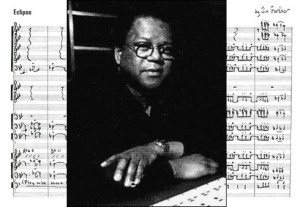 Early recognition. Born in Monroe, Louisiana, Gardiner moved with his family to Seattle, where he was discovered during his first solo trombone performance by heiress Lulu Fairbanks of Fairbanks, Alaska. She sponsored Gardiner to perform with the Seattle Youth Symphony Orchestra and study at the famed Cornish College of the Arts under Kenneth Cloud (principal trombonist/Seattle Symphony Orchestra), Lockrem Johnson (pianist/classical composer), and Stan Keen (pianist/jazz composer). Look magazine noted Gardiner in a cover story on 50 gifted youths in America as "the young composer most likely to affect music in the 21st century."
State of Washington composer-in-residence. Gardiner then studied film composition with world-renowned composer Bonia Shur and was commissioned to write and conduct several works for the Seattle Symphony Orchestra. Jazz pianist Herbie Hancock recommended Gardiner as his replacement as the state's composer-in-residence. Under this commission, Gardiner conducted original compositions, taught high-school and college youth and won top prize for his Grand Champion Band for three consecutive years at the International Jazz Festival. Kenny G and his current music director Robert Damper were among the youth Gardiner mentored.
Founder of jazz orchestra. Gardiner then founded the professional 17-piece jazz orchestra Life-Line, which performed West Coast dates with Hank Crawford, Hubert Laws, Johnny Hammond, Grover Washington, Jr., George Benson and Ron Carter and toured in London, Paris, Luxembourg, and Belgium. Life-Line was home to such up-and-coming musicians as now-famous film composer Mark Isham.
Studio founder and producer. After moving to the San Francisco Bay Area, Gardiner co-founded two prominent recording studios, Live Oak of Berkeley in 1981 and Pajama Studios, which he built in Jack London Square in 1993. He mentored singers Nikita Germaine and Rosie Gaines and worked with, among others, Deniece Williams, Bobby Kimball (Toto), Destiny's Child, Will Smith, India Arie, D'Wayne Wiggins, Brian McKnight, Michael Cooper, Sheila E, Vanessa Williams, Jody Watley, Angela Bofill, B'Angie B, Lenny Williams, The Whispers, Najee, Tupac Shakur, Digital Underground, Luniz, Too $hort, Master P, E-40, Tony! Toni! Tone!, Thomas Dolby, Pharoah Sanders, Hubert Laws, Grover Washington Jr., George Benson, Ron Carter, Sammy Davis Jr., Donny Hathaway, Bill Withers, Bobby Hutcherson, Diana Ross, Stevie Wonder, Ray Charles, Barry White, John Lee Hooker Jr., Rickie Lee Jones, and Eddie Money. He runs the full-service production firm Touch-Tone Productions.
Filmography. Gardiner's filmography as a soundtrack mix engineer includesBad Boys II, 2 Fast 2 Furious, Dr. Doolittle, Tales from the Crypt, Sugar Hill, Menace II Society, Boyz 'N the Hood, and Howard the Duck as well as video games such as Mach Warrior 3: Pirates Moon, B17-Flying Fortress, Top Gun: Hornet's Nest and Star Trek: Birth of the Federation, plus a number of shows for television.
Click here to see all of our talented Guest Mentors