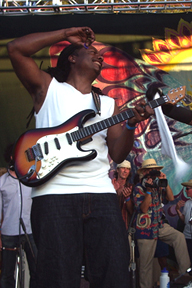 Vernon "Ice" Black –  guitarist, has played with Herbie Hancock, Mariah Carey, Ashanti, Busta Rhymes, Stevie Wonder, Celine Dion, Aretha Franklin, Carl Perkins, Willie Nelson and others. When Jack Black (School Of Rock) played guitar as host of the 2002 MTV Video Awards show, it was Vernon you heard. His work also can be heard in The Bodyguard, License to Kill and Beverly Hills Cop II as well as many ad jingles and video games. Vernon is also a producer and designs his own electric guitars and preamps.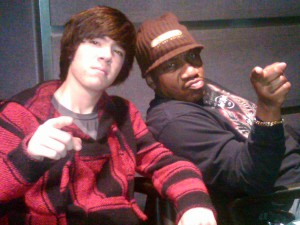 John Lee Hooker Jr.–
contemporary blues vocalist, has been performing the blues since the age of eight. The son of the great blues artist John Lee Hooker and now a world-touring bandleader, he blends R&B, jazz, funk and "downhome blues." He has released four records on American and European labels, including 2005 and 2008 Grammy-nominated releases, all of which were engineered, mixed and mastered by James Gardiner. Hooker also is the model for an animated superhero in a French video series and forthcoming comic book.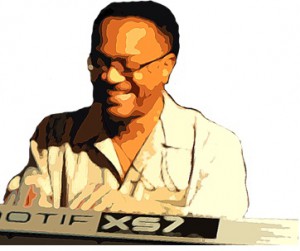 Robert Damper –  keyboard player and musical director for Kenny G, was a student of James Gardiner's in high school and attended the University of Washington, Cornish College of theArts and the New England Conservatory of Music. Along with his busy touring schedule, he continues his education through private studies in film scoring with an Emmy-winning composer. In addition to touring with Kenny G, he has toured with renowned artists including Chaka Khan, Earth Wind and Fire, Stevie Wonder, Branford Marsalis, Dionne Warwick, George Benson and the Seattle and Utah Symphonies.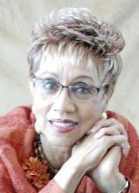 Jacqueline Hairston –  vocal coach, is also a Bay Area pianist and ASCAP-published composer-arranger. She trained at the Juilliard School of Music and Howard University School of Music and has an M.A. in Music and Music Education from Columbia University, New York City. Her works have been recorded by the London Philharmonic, Columbia Symphony, San Francisco Women's Philharmonic, and Metropolitan Orchestra of Lisbon, Portugal. Internationally renowned singers performing her arranged spirituals include Grace Bumbry in Germany; Kathleen Battle, most recently in solo recitals at Carnegie Hall and in San Rafael, CA; Metropolitan Opera mezzo soprano Denyce Graves with the Orlando Opera Chorus and Orchestra; baritones Jubilant Sykes, Simon Estes, Robert Sims, the late Ben Matthews and William Warfield; and many other singers worldwide. Her teaching posts have included UC Berkeley's Young Musician's Program and Oakland School for the Arts.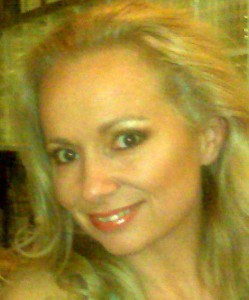 Paula Telander – producer, director, editor and art director, co-founded Pajama Studios with James Gardiner in 1993. With 20+ years' experience in the music and film industries, she has produced and directed professional marketing packages for artists, press kits, photo shoots, documentaries and music videos to an extensive roster of artists, from A-list major labels to indie projects. Ms. Telander is a mentor on the business side of studio operations, including artist relations and artist image development.

Larry Batiste – producer, vocalist, songwriter, publisher, instrumentalist, and arranger, is co-owner of Pure Delite Music and has written and published over 250 songs for artists such as Al Jarreau, Patti Austin, the Yellowjackets, Michael Bolton, Whitney Houston, and the Spinners. He is a co-writer on the song Dreamin', recorded by rap artist Young Jeezy featuring Keisha Cole, which sold 2 million copies to date and reached #1 on Billboard's top 200 Pop and Hip-Hop charts. Larry also recently reached the top 20 on Billboard's Dance charts singing a duet with dance diva Jeanie Tracy on "Put Some Funk In Your Shoes." Larry has also performed and recorded on projects for Stevie Wonder, Steely Dan, Steve Miller, Sting, Dweezil Zappa, Chaka Khan, Tony Bennett, Nancy Wilson, Charlie Pride, Joe Satriani, Chuck Levell of the Rolling Stones, Bob Weir of the Grateful Dead, and Neil Young. He has contributed to soundtracks such as The Hunchback of Notre Dame, Stuart Little, and Snow Dogs for Disney. His television show credits include Jag, Nash Bridges, Passions, and All My Children. Larry is also a former Chapter President, Trustee and current governor of the San Francisco Chapter of The Recording Academy, producers of the Grammy Awards.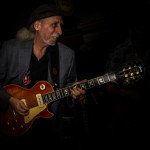 John Garcia –  a professional singer and guitarist for 30 years, has performed with John Lee Hooker, Albert King,Johnny Winter, Paul Simon and Huey Lewis. Instrumental virtuosity coupled with a unique vocal style are his trademarks. An author with Mel Bay Publications, John has been teaching in the San Francisco Bay Area for 25 years.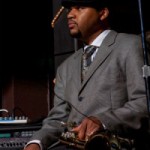 Clifford Brown III –  trumpeter and audio engineer, has performed with some of the greatest names in jazz, including Wynton Marsalis, Arturo Sandoval and Albert Tootie Heath. He has played at such major venues as Jazz at Lincoln Center in New York, Yoshi's Jazz House and Stanford Jazz Festival. Clifford is a working audio engineer in music production and post-production for recording studios and radio stations in addition to recording his own and others' projects. He hosts his own jazz radio program, "What I Like!" Clifford currently leads his own band, The Brewing Company, and is an in-demand sideman.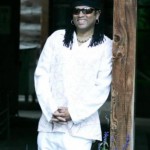 Skyler Jett – songwriter and vocal arranger, spent three years on the east coast opening for superstars like BruceSpringsteen. Shortly after, he replaced Lionel Richie as lead singer for The Commodores, performing in 32 countries in two years. Back in the Bay Area, he became a first-call session singer, recording 2000+ songs with a variety of producers, including "My Heart Will Go On" with Celine Dion for Titanic. He is also co-owner of New Artist Radio, an online station promoting new artists and is involved with "creating socially conscious music."

 Julie Larson – instrument instructor and folk-pop singer-songwriter, earned a B.M. in Music Education from Ithaca College in 1983 and teaches privately at Music Unlimited and in her home studio. She is the author/producer of the Beginning Improvisation method. She's been an orchestra director and instrumental music teacher in the San Lorenzo Unified School District. Ms. Larson has produced projects receiving airplay internationally, charting on the Americana Chart as well as public and college radio charts. She provides instruction in woodwinds and strings.